"City of Saints".
In the heartland of Yoga Capital of the World.
it is among the best places for Yoga & Meditation in India.
People come from all over the world
Yoga Retreat - In Rishikesh. Yoga is the journey to the self. The soul that exists beyond the body. It is also your natural state, but, it is very hard to understand from a purely intellectual perspective.
Visited by Yoga enthusiasts across the globe, it is an opportunity to connect with your spiritual side. As ashrams in Rishikesh enjoy the beauty of Himalayas along with the bliss of the sacred River Ganga, it is among the best places for Yoga & Meditation in India.

Rishikesh, the World Capital of Yoga, has been one of India's holiest and most spiritual centres for thousands of years. Rishikesh is a magical city on the blue banks of the holy Ganges river and nestled under the gaze of the mystical Himalayas. Filled with temples and surrounded by emerald jungles, hidden waterfalls, and pristine nature, Rishikesh is a jewel of an entry into the deep Himalayas and a gateway for those seeking to go deep into their spiritual practice. Rishikesh translates to "city of saints". Legend has it that the Sage Rishi Raibhya sat on the banks of the Ganges and performed severe penance in the form of austerity and extreme yoga practices. Mythology tells us that he was rewarded when Lord Vishnu appeared in the form of Rishikesh, thus giving the place its name. Over the ages saints have meditated and done saddhana at this peaceful spot beneath the soaring mountains and beside the flowing Ganges.
Rishikesh came into the world limelight during the 1960's when the famous British pop band, the Beatles, met and studied with their guru Maharishi Mahesh Yogi here. Since then Rishikesh has become popularised in the west as a destination for spiritual practice and study, attracting millions of tourists, wanderers, and spiritual seekers.

Rishikesh has been one of India's holiest and most spiritual centres for thousands of years.
People come from all over the world to practice yoga, meditate, rejuvenate, and to find peace.

There are innumerable yoga centres in Rishikesh where people come from all over the world to study in this sacred place. As such, Rishikesh has become known as the Yoga Capital of the World. An annual International Yoga Festival is held by the Utrakhaand Tourism Board from March 1 through March 7. World renown teachers and hundreds of practitioners from over 40 different cuountries converge in Rishikesh to celebrate the universal spirit of yoga.

Highly renowned yoga teachers and practitioners consider yoga more than a medium to physical fitness and wellness. If that's what you're looking for, all yoga ashrams and retreats in Rishikesh predicate the same ideology. One could say that Rishikesh is home to the most authentic yoga in the world.
For Yoga Retreat Walk Tour Follow The Step :-
Maintain a friendly environment.
Please check with your tour operator for any permission requirements.
Smoking and Drinking Alcohol during or before the Yoga Retreat walk tour is prohibited.
Do not expect luxury as we will be traversing through pristine and untamed nature.
Do not carry valuables or expensive jewelry during the tour.
Mask and maintaining social distance with others are mandatory throughout the trip.
Carrying your own sanitizers, gloves, face shield and mask is compulsory.
You can see that your carefree and comfortable stay with us is our top priority. you will be pleased to enjoy all of our services.
Stay With Us Or Explore Rishikesh
We Wish To Assure You That Unrelenting Efforts Are Being Made To Ensure That Your Well-Being And Comfort Are Taken Care Of While Staying With Us
Right from the beginning, we follow all norms for the safety of the guest so that their travels trip goes smoothly and they enjoy Our Services. Few words of gratitude by our guest for making their day after working a long, hard and stressful shift is the most satisfying feeling we have ever experienced. we really want to spend our time shaping a place for people to escape and make them feel so special.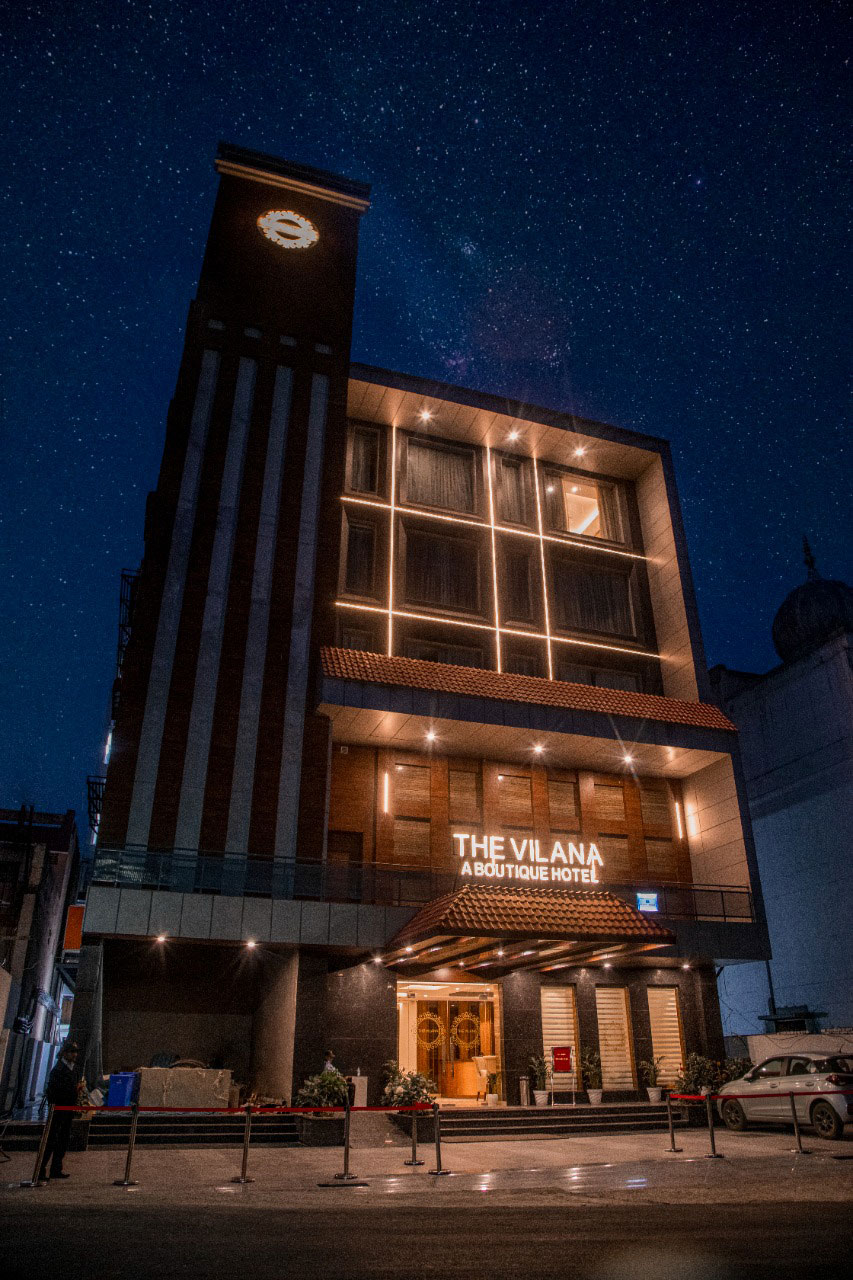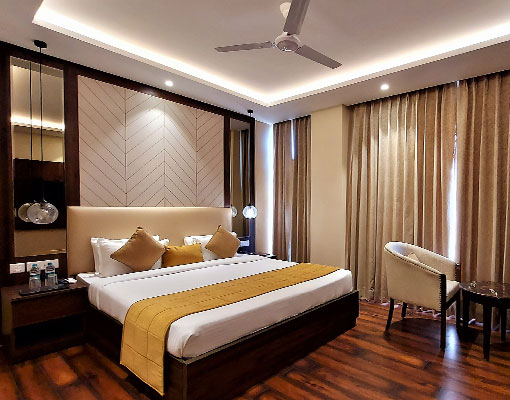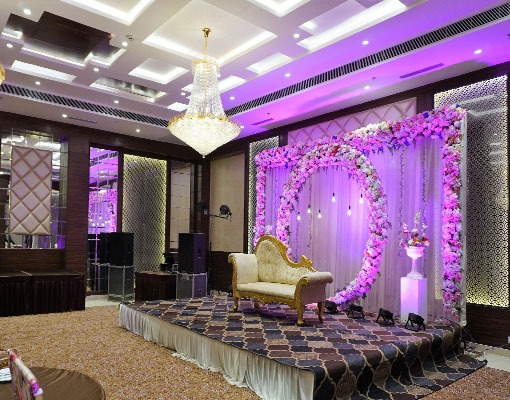 luxury premium hotel in rishikesh
Discover Our Rooms & Premium Suite !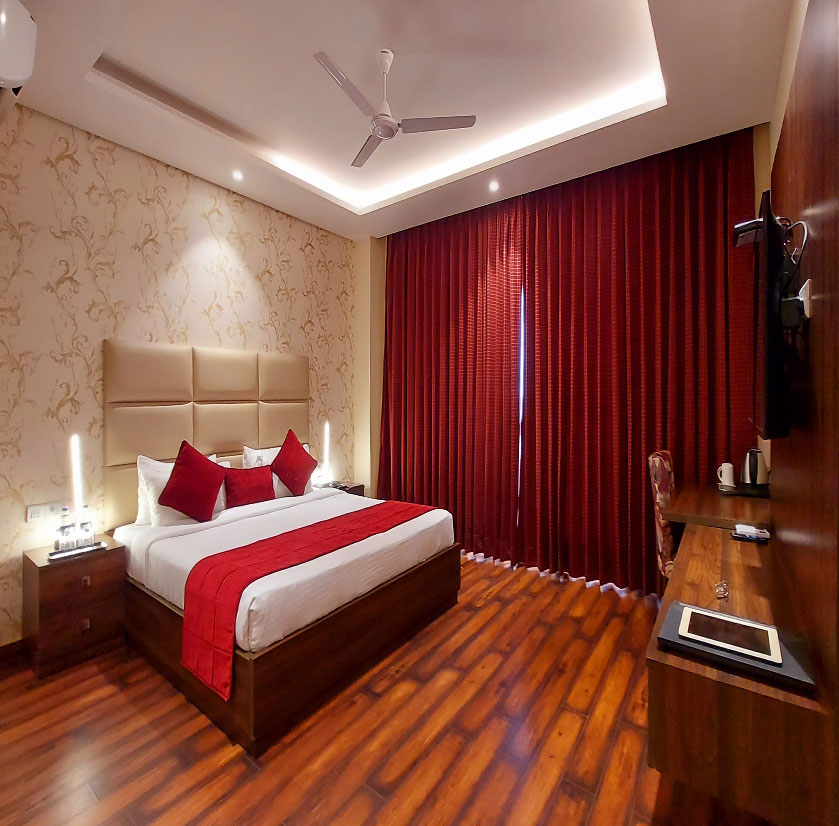 Stay at our Premier Suite. !
#1 Best Value in Rishikesh City that matches your filters
perfect venue to unwind and rejuvenate yourself. feature tastefully appointed bedrooms with bathroom, elegant decor and facilities like mini bar, tee coffe maker & premium toiletries. One can also have a tranquil city and mountain view from the rooms.
View & Book
Instant Availability
Crossing the river and while river flowing in full swing down under. Just imagine? Its Heart Soothing Experience In Rishikesh. At the home of indian spirituality, immerse yourself in Rishikesh. Stay with us & experience devotional rituals or find amazing rishikesh just beyond imagination. It is not just a retreat that will leave you breathless experiences in town.
Relax & Enjoy with us on your holidays @ The Vilana - (A Boutique Hotel)
We pride ourselves on providing high-quality services, luxurious accommodations and memorable experiences for our guests., We are firm believers of the traditional Indian Philosophy of "Atithi Devo Bhava". An integral part of our Indian culture supports the motion that every guest should be treated like God. Hence there shouldn't be any distinction based on the guests' caste, creed or color and everyone should be treated with all love, care and affection. Hotel The Vilana - (A Boutique Hotel) believes that each individual is unique. So too are the packages and experiences that we offer. Individual needs and requirements are considered and well taken care of.

//////////////////////////////////////////////////////////