Neer Gaddu Waterfall In Rishikesh
little time but want to gain
the maximum in a short period.
We offer day hikeing.
Hike to Neer Garh Waterfall
Neer Garh Waterfall Rishikesh is a multi-tiered limestone waterfall that flows down the Uttarakhand foothills and into the Ganges River. Here's a quick guide to this epic waterfall hike from
Rishikesh might be better known as the world's Yoga capital. However, being positioned beside the holy Ganges River and underneath the foothills of the Himalayas means that there are also epic waterfalls to be found. In this quick guide, I'll detail how to get to Neer Garh Waterfall from Hotel SKI. We've also included a short section of what to expect and some pictures for finding the best waterfall tier. The Neer Garh Waterfall is located approximately 4 KM or 40-minute walk from the Hotel SKI in the main Tapovan Area of Rishikesh. We've pinned the exact location below to make it easy to navigate, but basically you will need to follow Highway 7 (Karprayag-Haridwar Rd) east until you see signs for Neer Garh Waterfall.
Neergarh Waterfall in Rishikesh is a popular tourist spot. With stunning landscapes on a shaded trail, here's all the info for visiting.
Keep Hiking
Upper Neer Garh Waterfalls
Neer Garh Waterfall Rishikesh is made up of several tiers as the flow cascades down the mountain slopes. There is a walking track to each tier, which is a combination of dirt, concrete and, small foot-bridges. Neer Garh waterfall hike takes approximately 20-30 minutes from the ticket stand to the upper level of the falls. However, you can probably expect to spend at least a few hours relaxing and swimming at the falls.

For Walk Tour Neer Water Fall Follow the instructions carefully :
The perfect time to visit Neer Gaddu Waterfall is after monsoon in October to mid of November to witness this waterfall in its finest possible form.

The exploration time is about 2 hours and entry type is 30/- per head. Tourists from all over India come to enjoy the picturesque of the two tier Neergarh waterfalls, that comprises of two swimming pools. One can soak their feel in the water and bathe in the cold water to reminiscence the view. Further 1 km from there, there is one another pool of this kind. And further 2 km from Neer Gaddu water fall, there is a bigger waterfall with a much larger pool. You will find different species fluttering around the wild flowers, growing on the ground that looks magnificent. Do take your cameras along, you shall find spots there to click. Post monsoon being the best time to visit the falls, This stunning waterfalls cascades from a thousand feet tall verdant hillock.
For Walk Tour Follow The Step :-
Maintain a friendly environment.
Please check with your tour operator for any forest permission requirements.
Smoking and Drinking Alcohol during or before the walk tour is prohibited.
Do not expect luxury as we will be traversing through pristine and untamed nature.
Do not carry valuables or expensive jewelry during the tour.
Mask and maintaining social distance with others are mandatory throughout the trip.
Carrying your own sanitizers, gloves, face shield and mask is compulsory.
You can see that your carefree and comfortable stay with us is our top priority. You will be pleased to enjoy all of our services.
On This Amazing Neer Garh Waterfall Rishikesh Walking Tour
Let's take a look at the journey to these refreshing most secluded waterfall.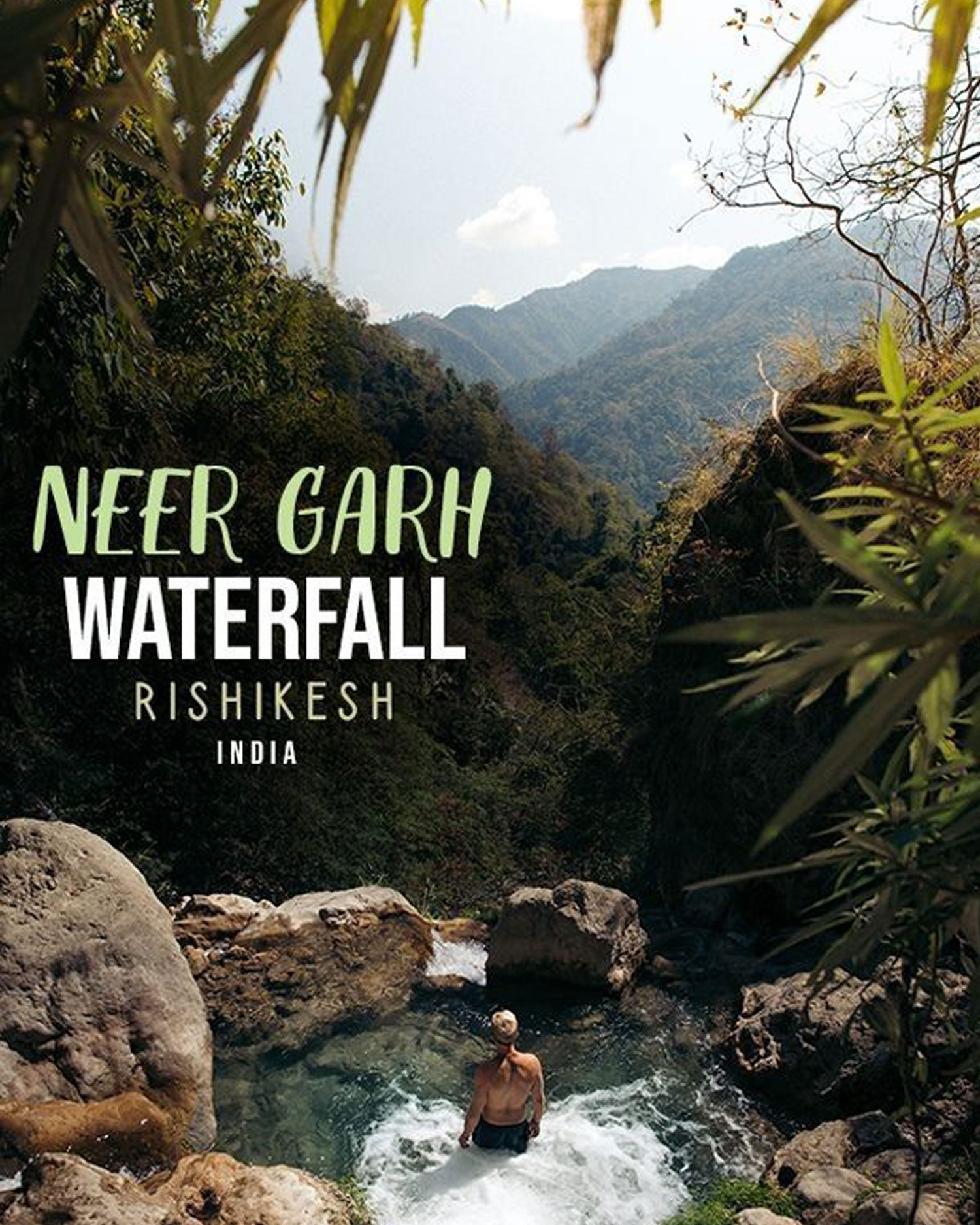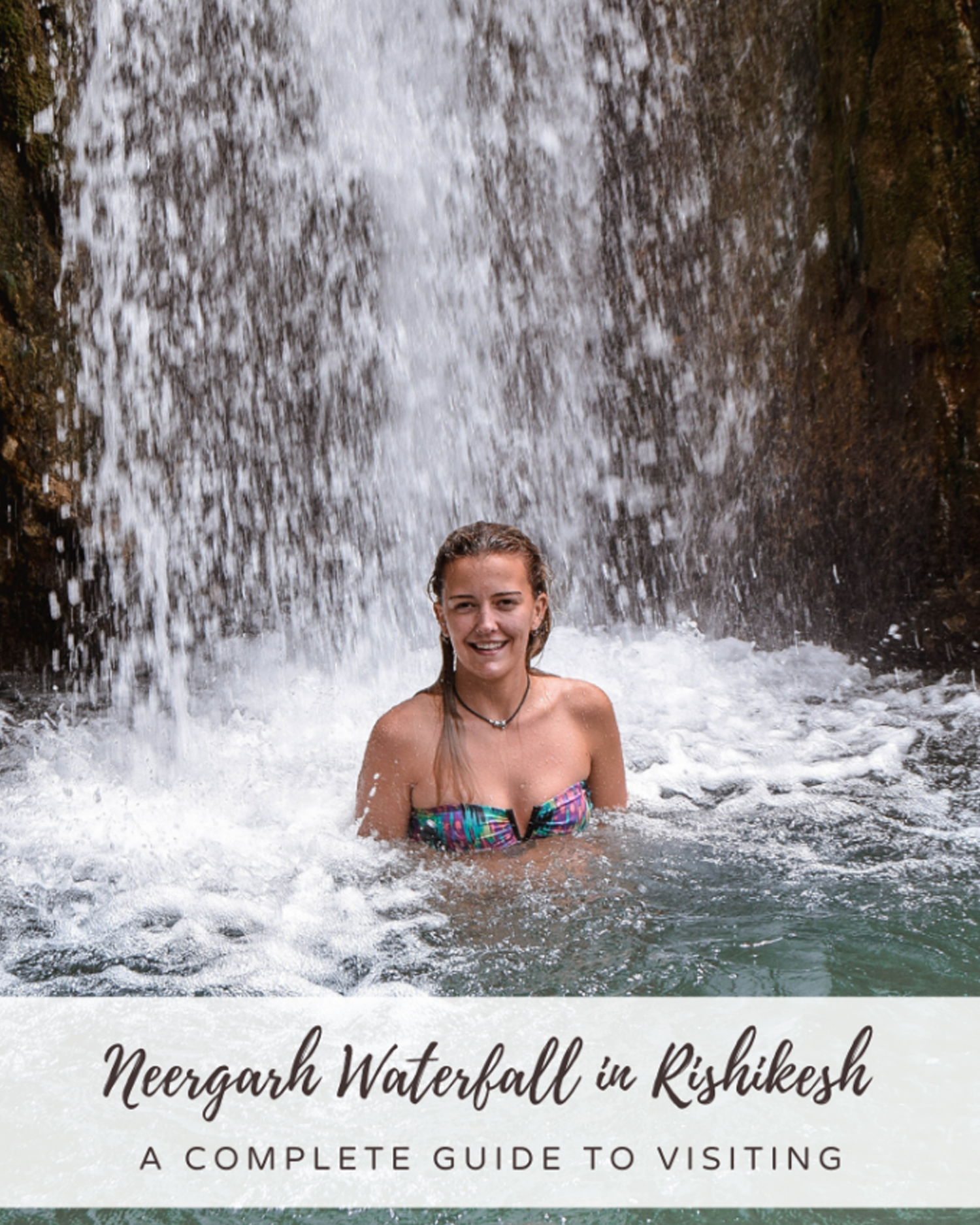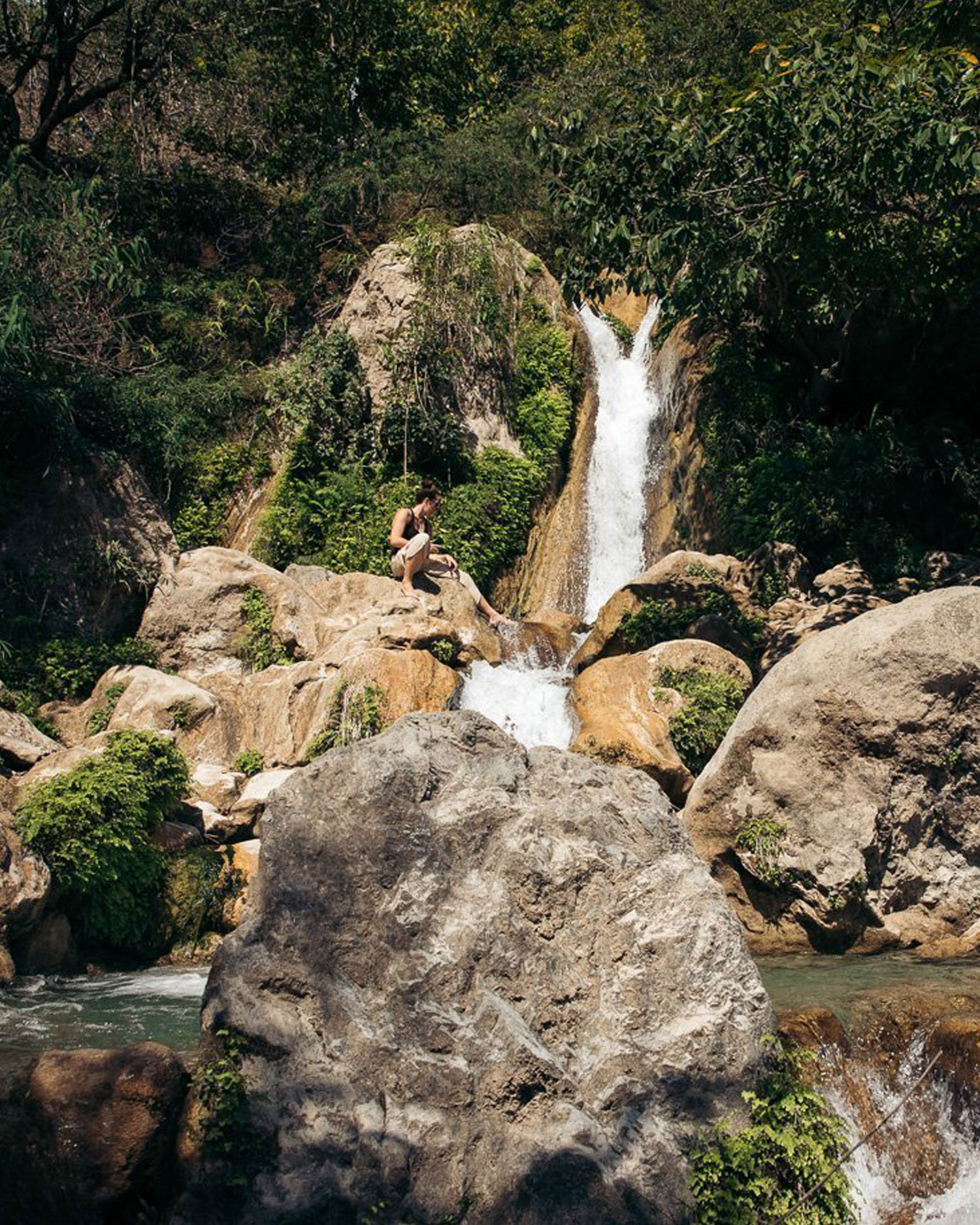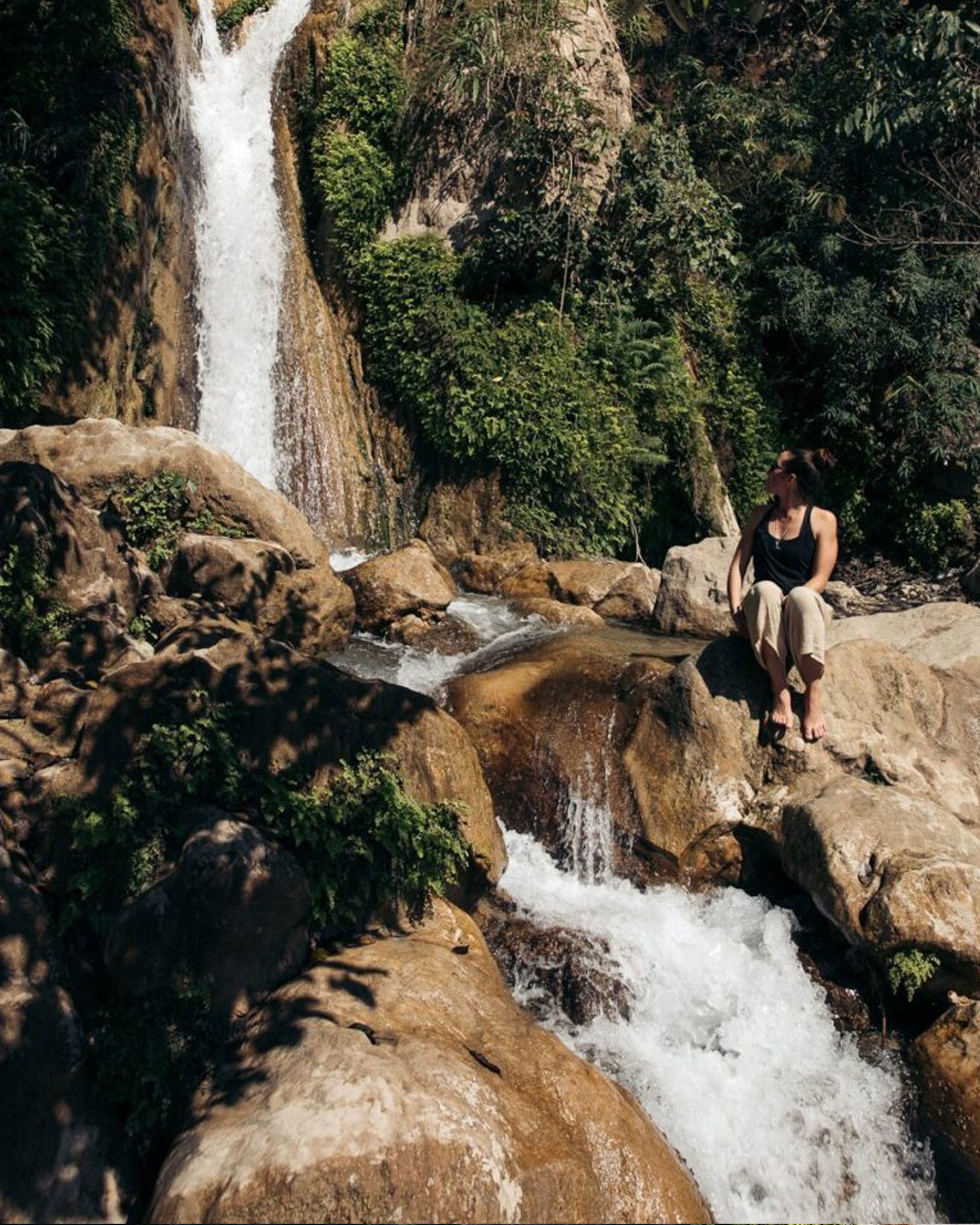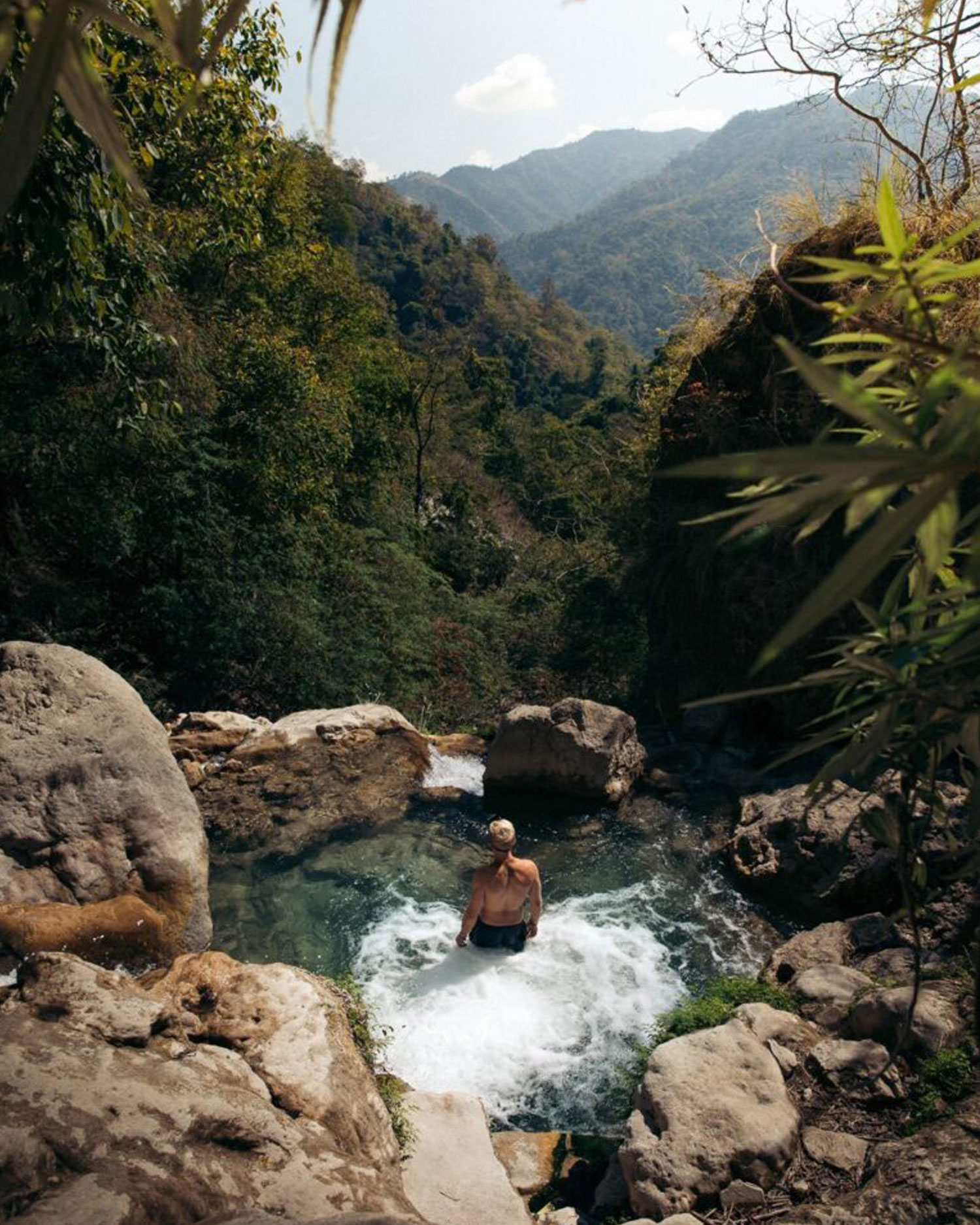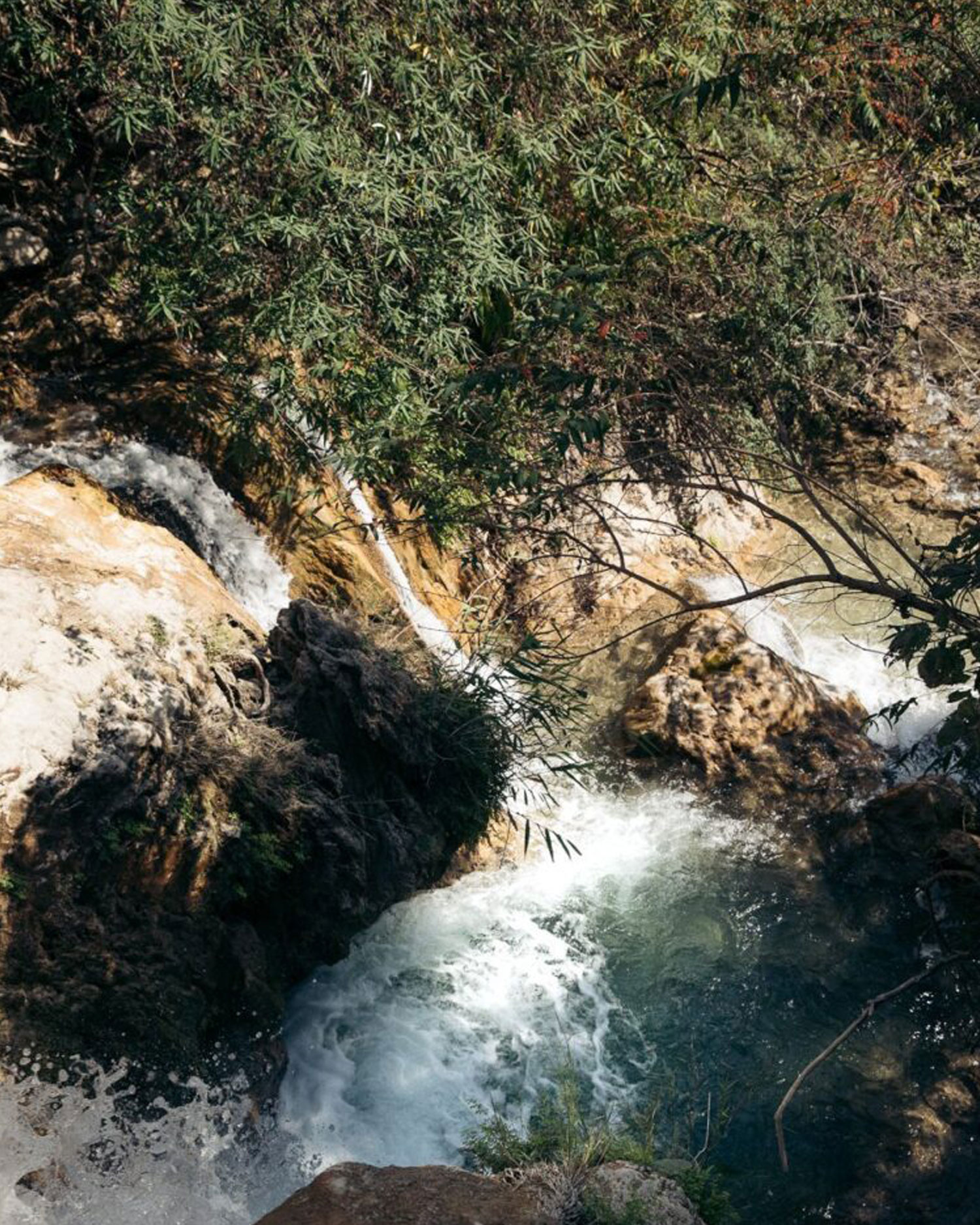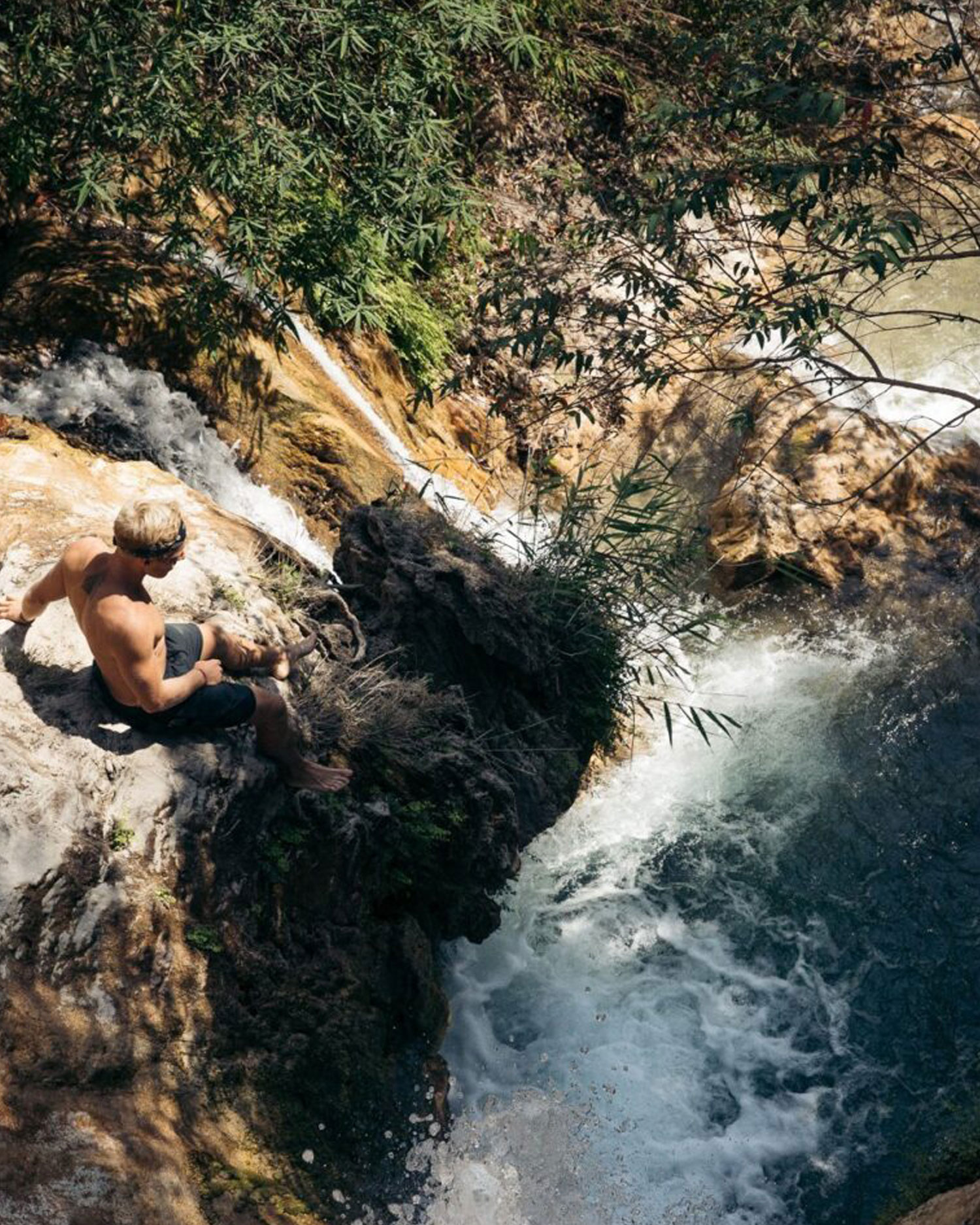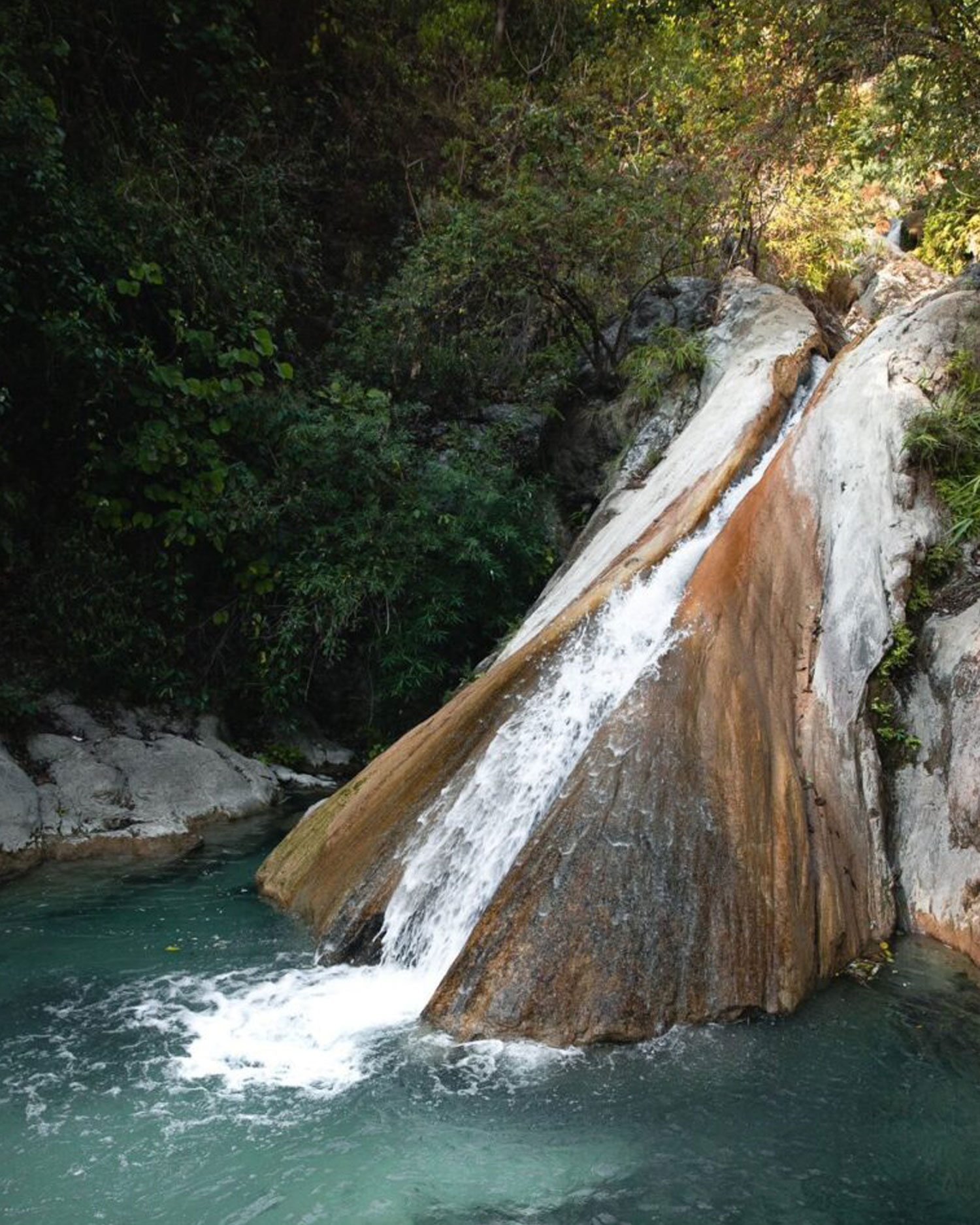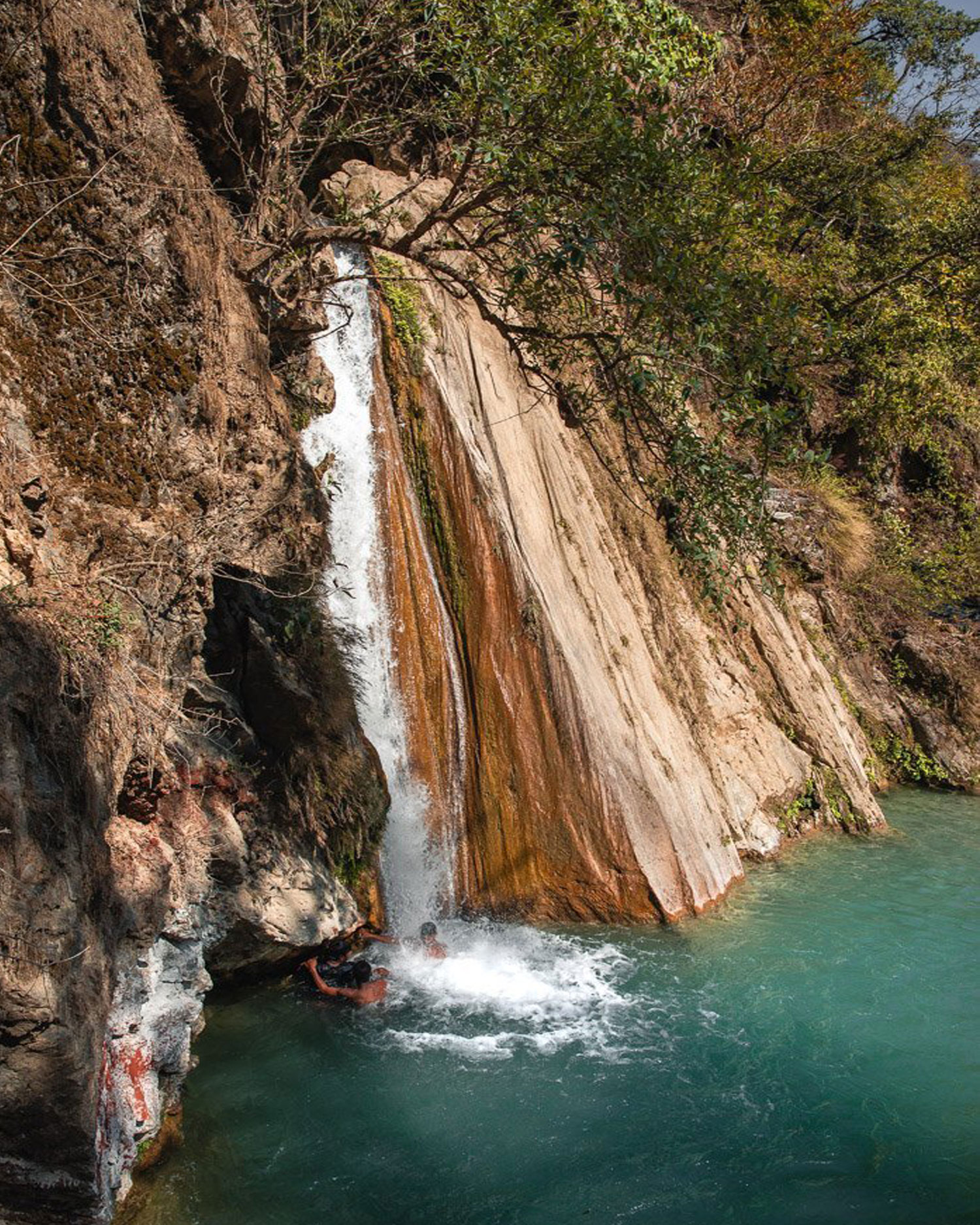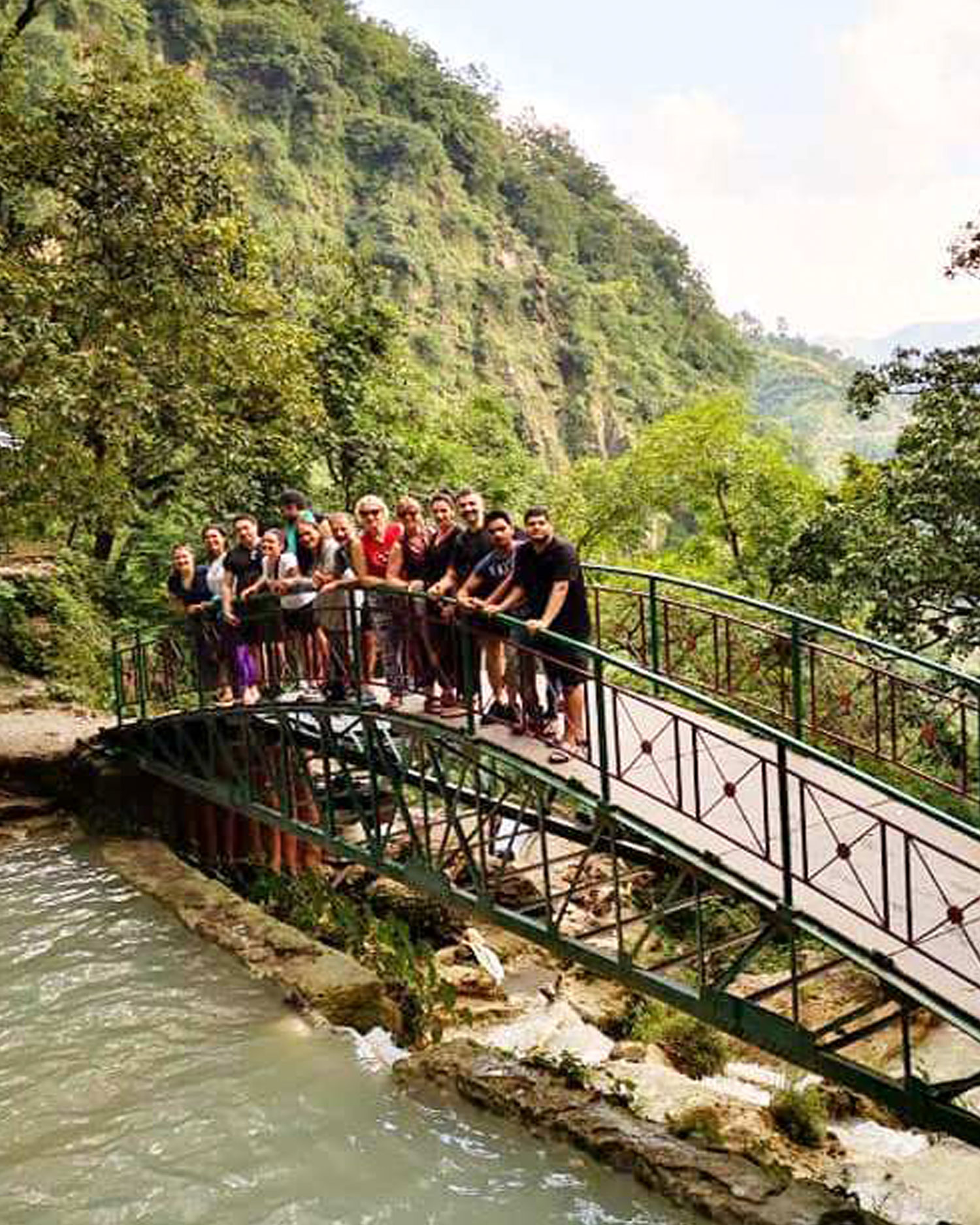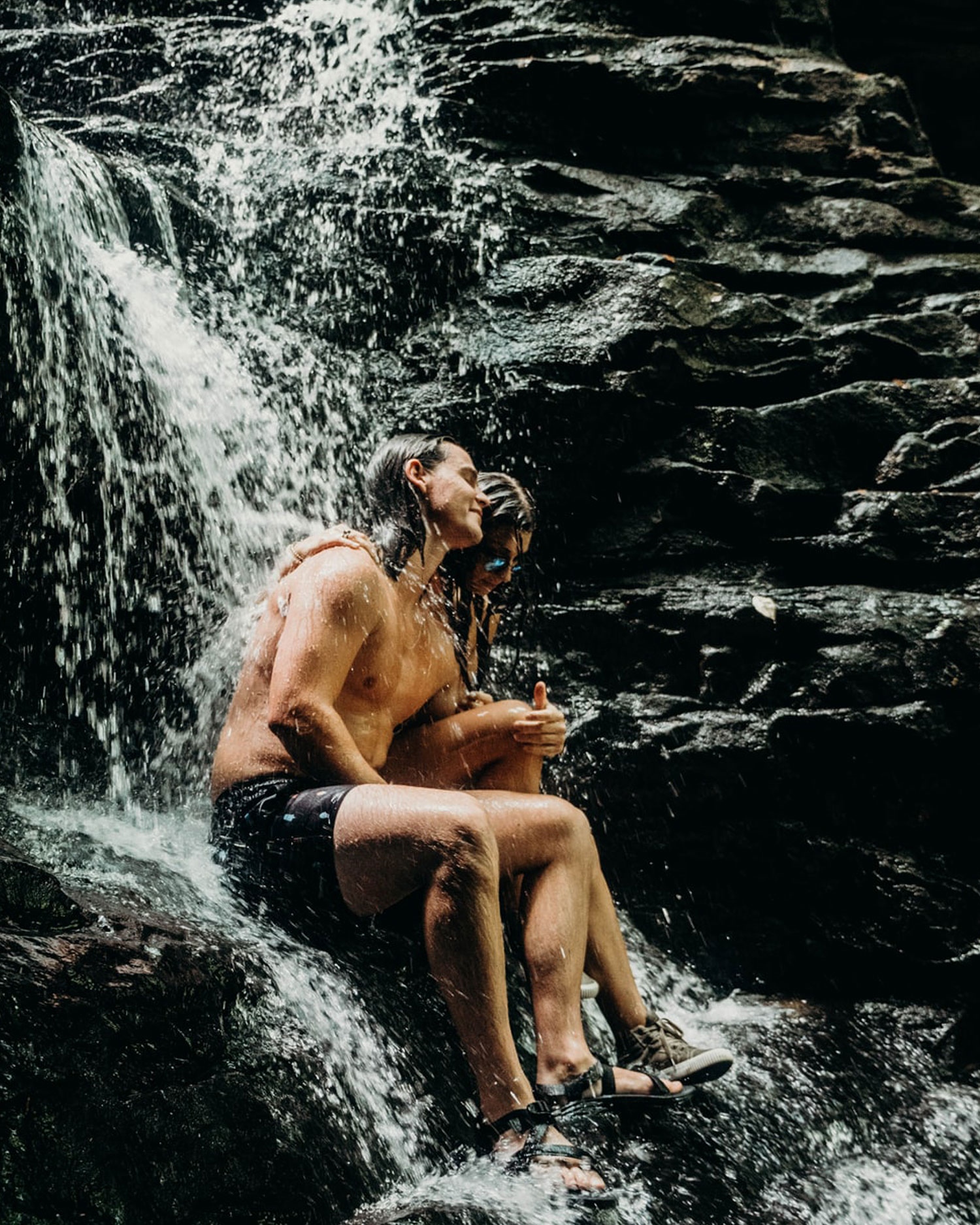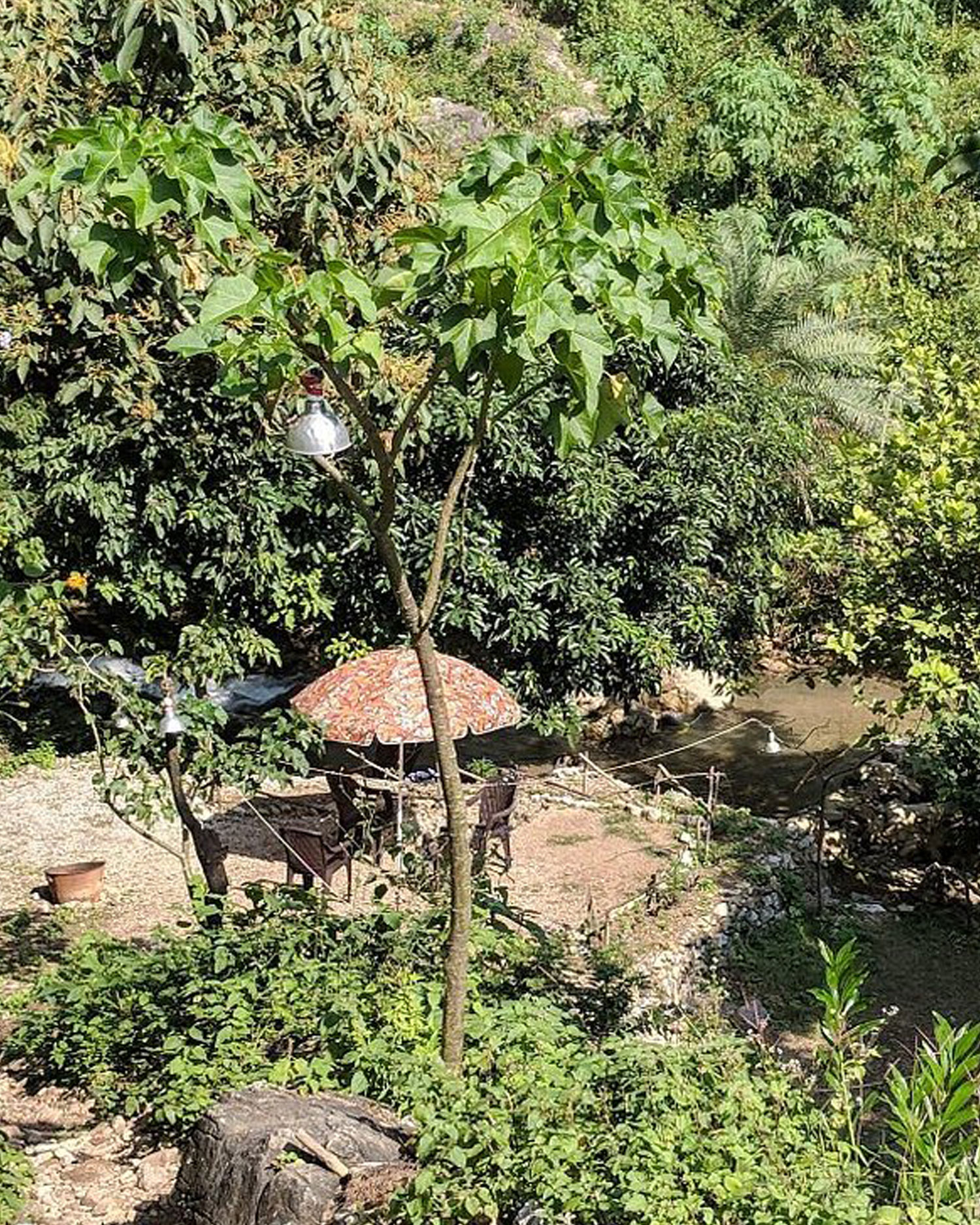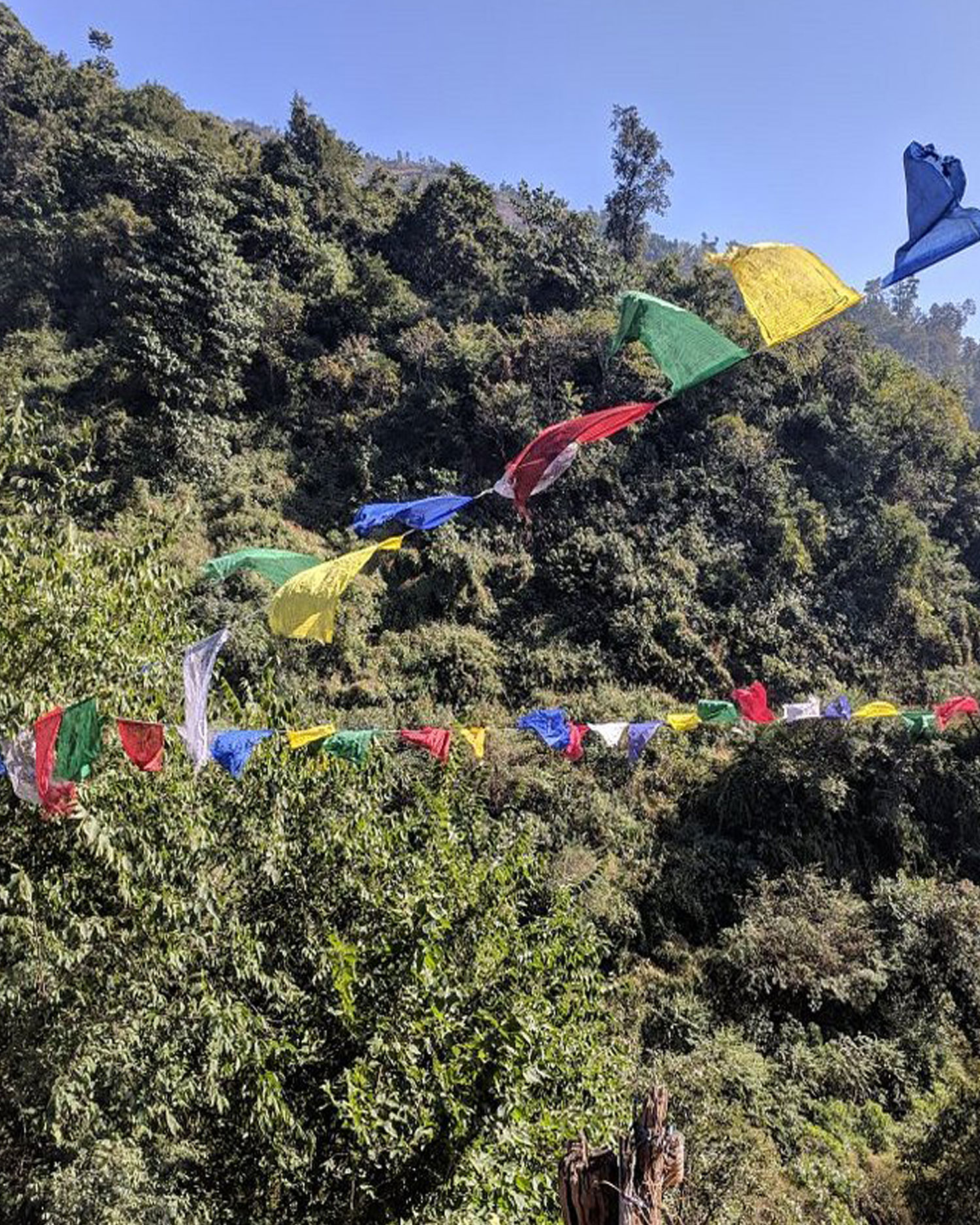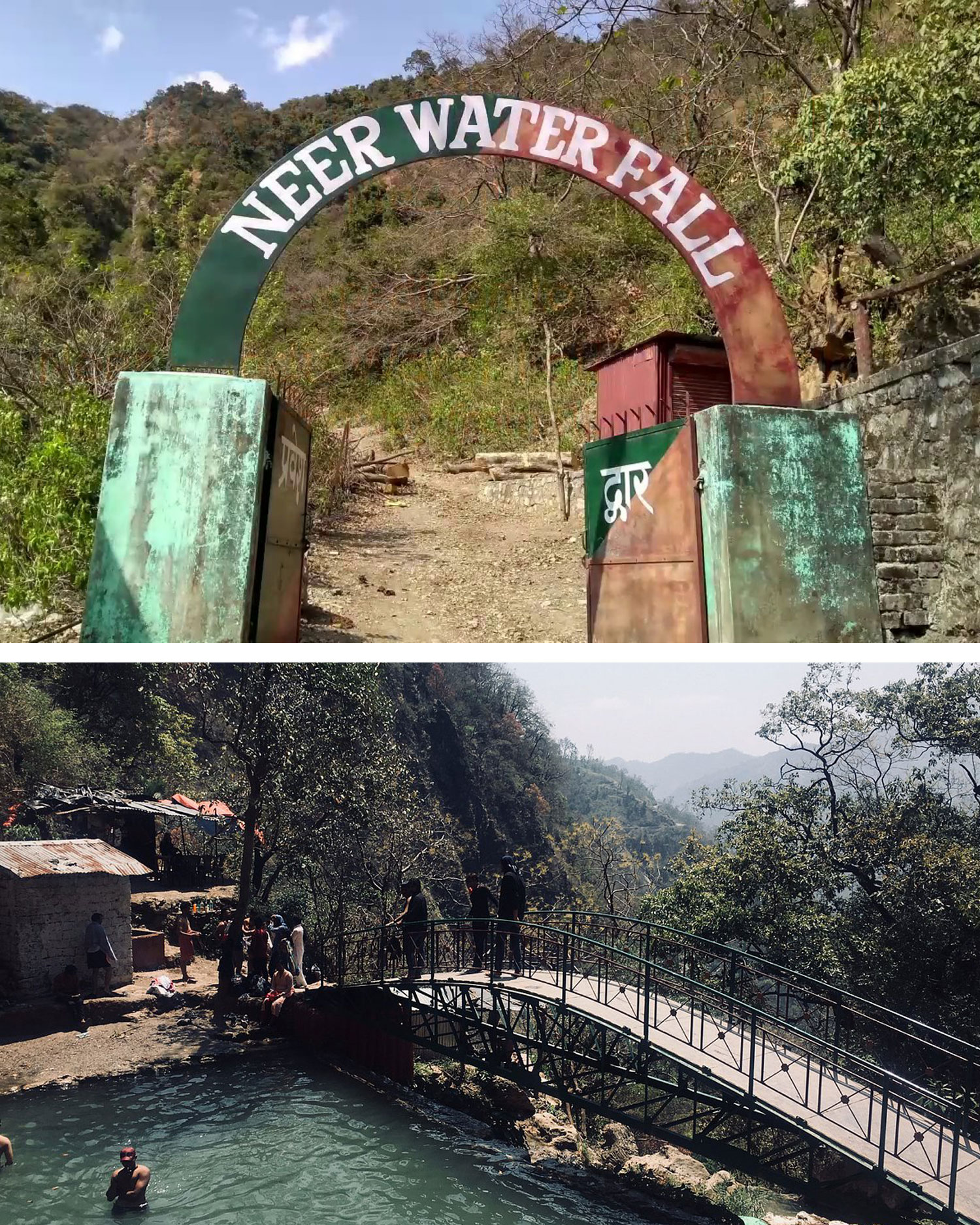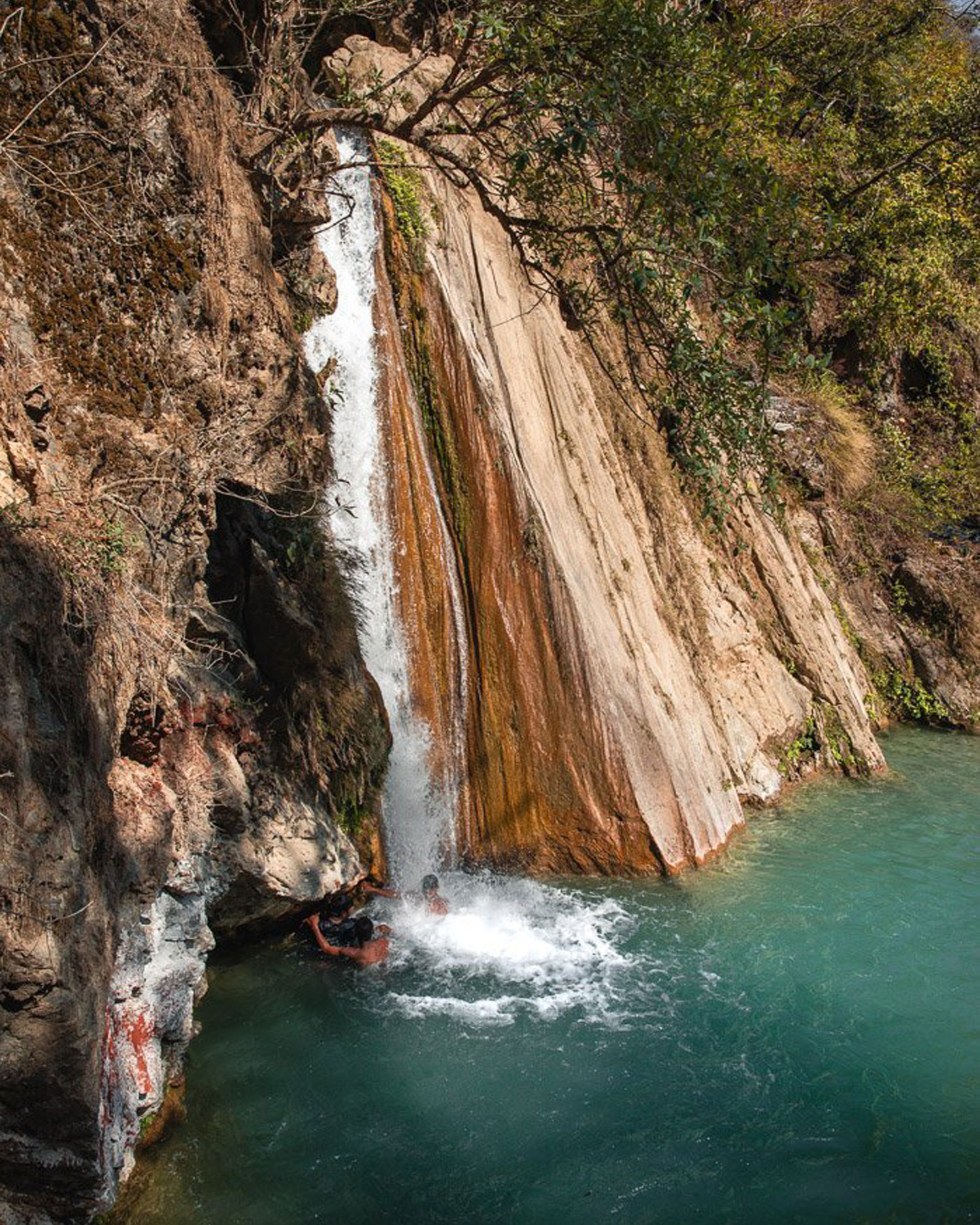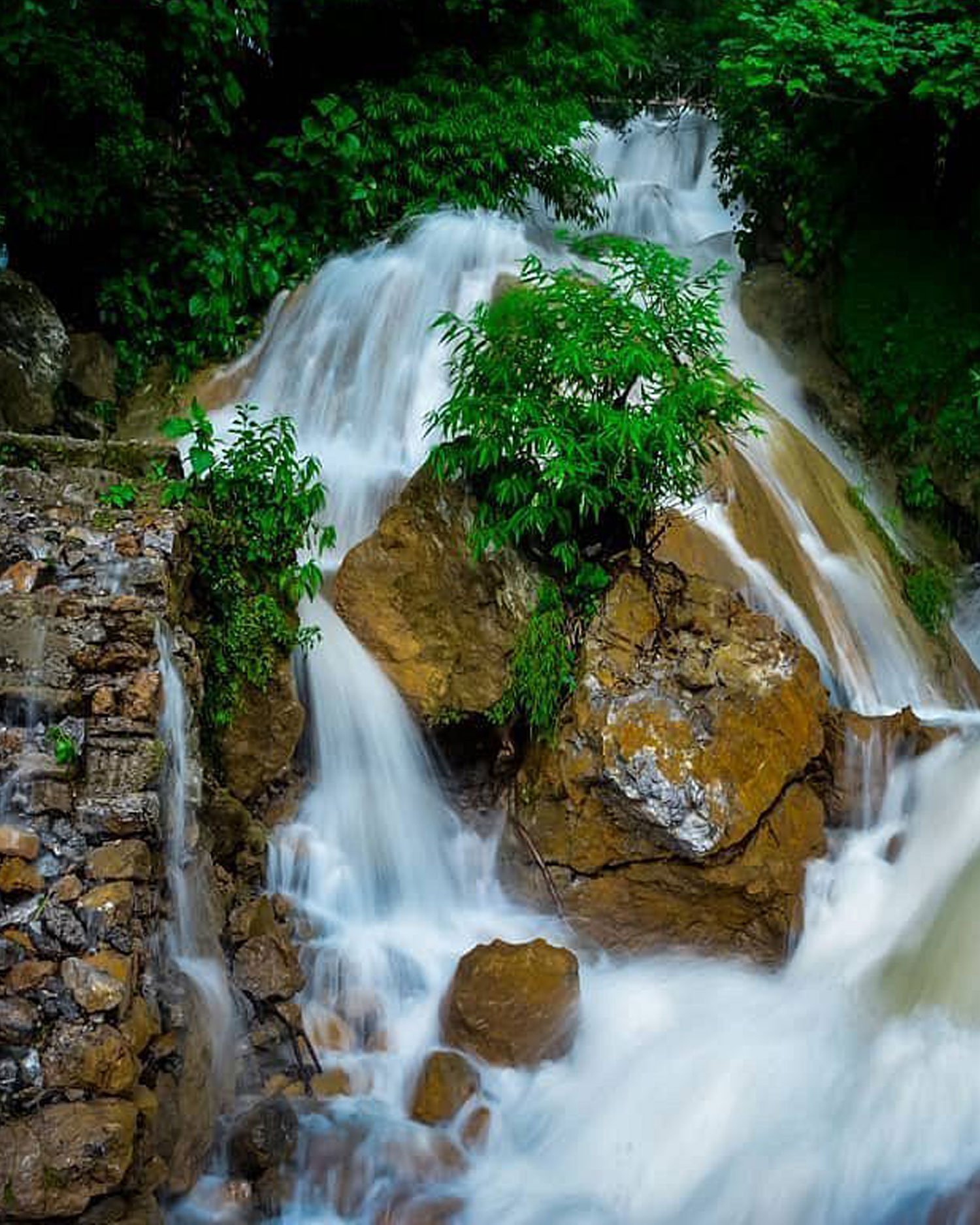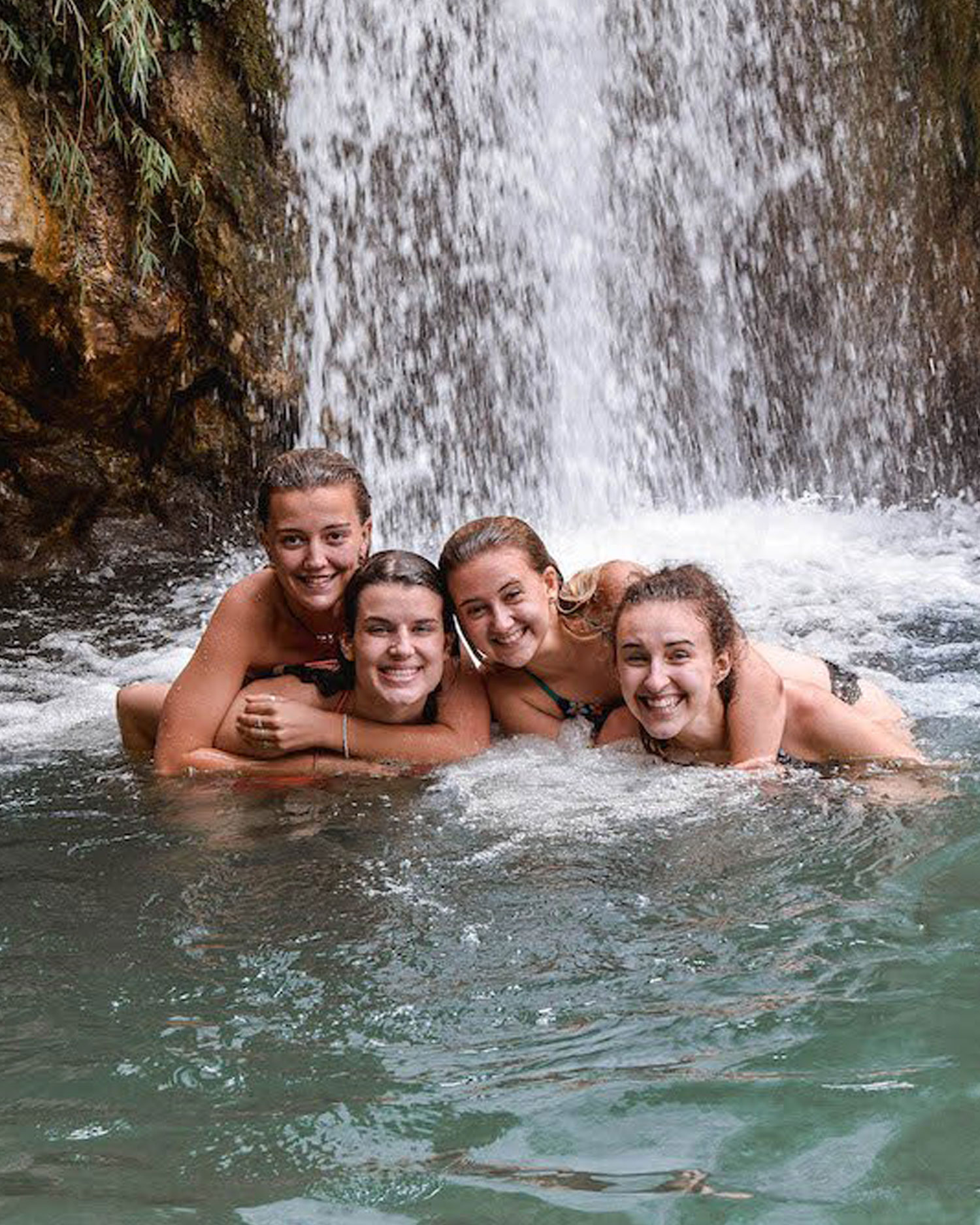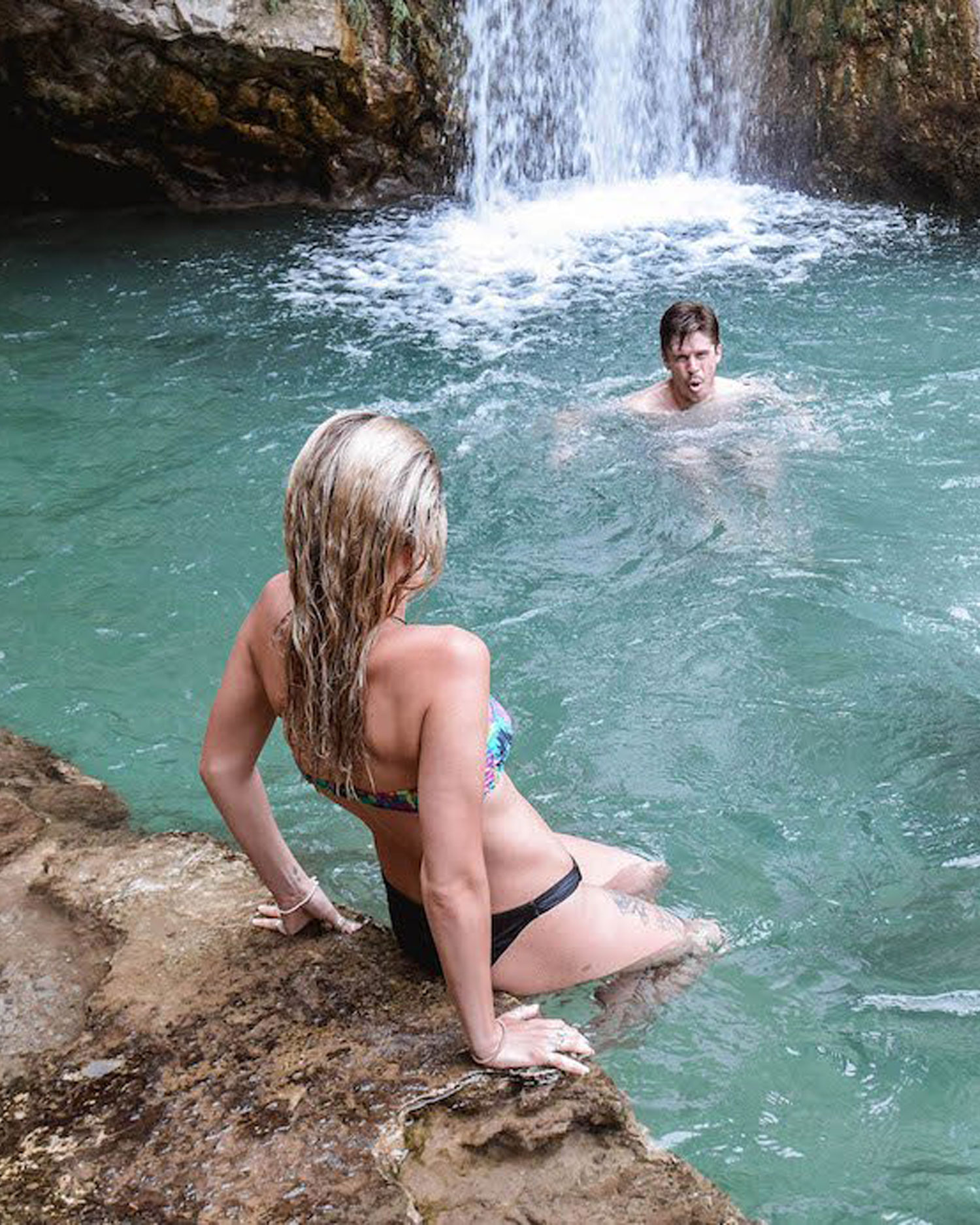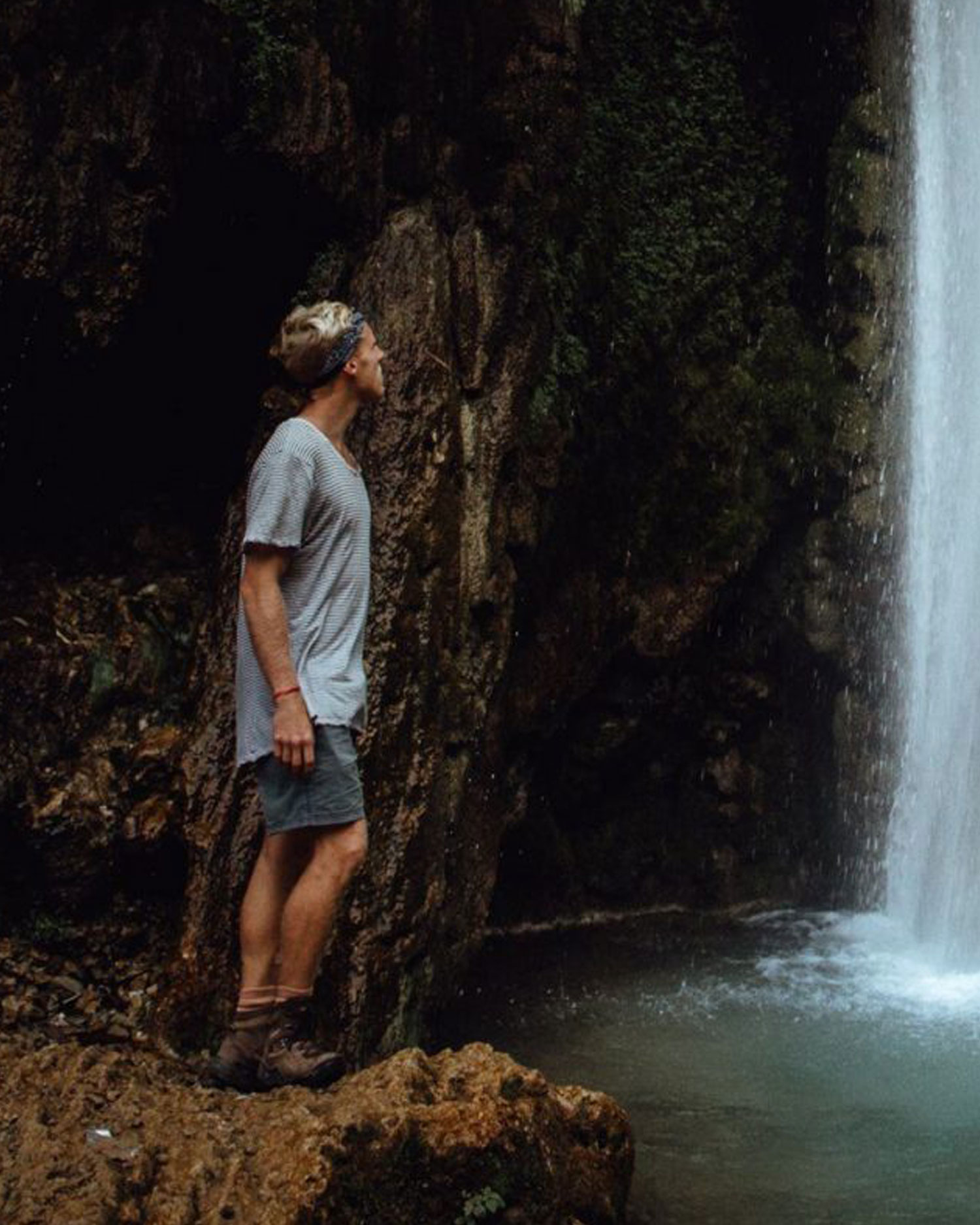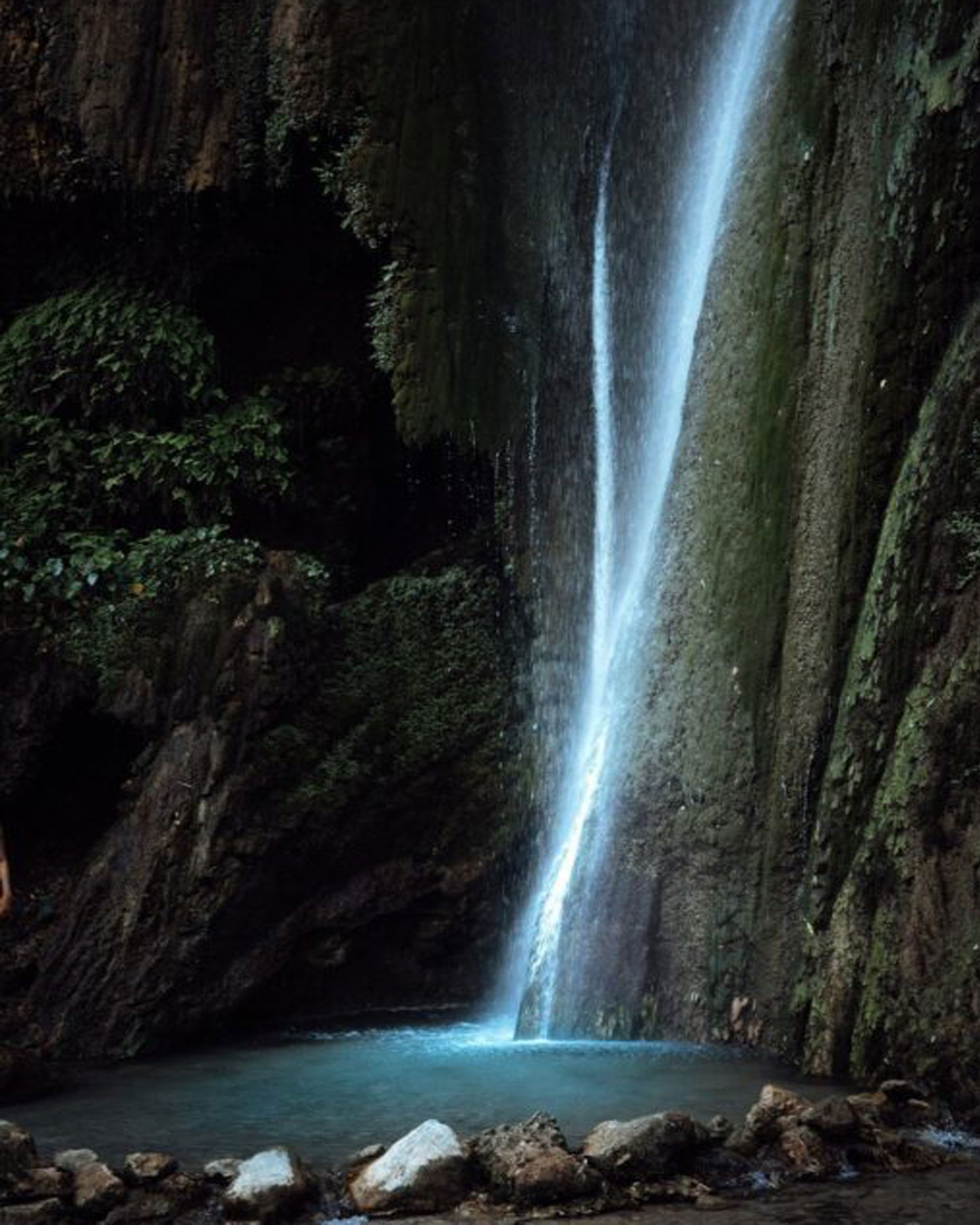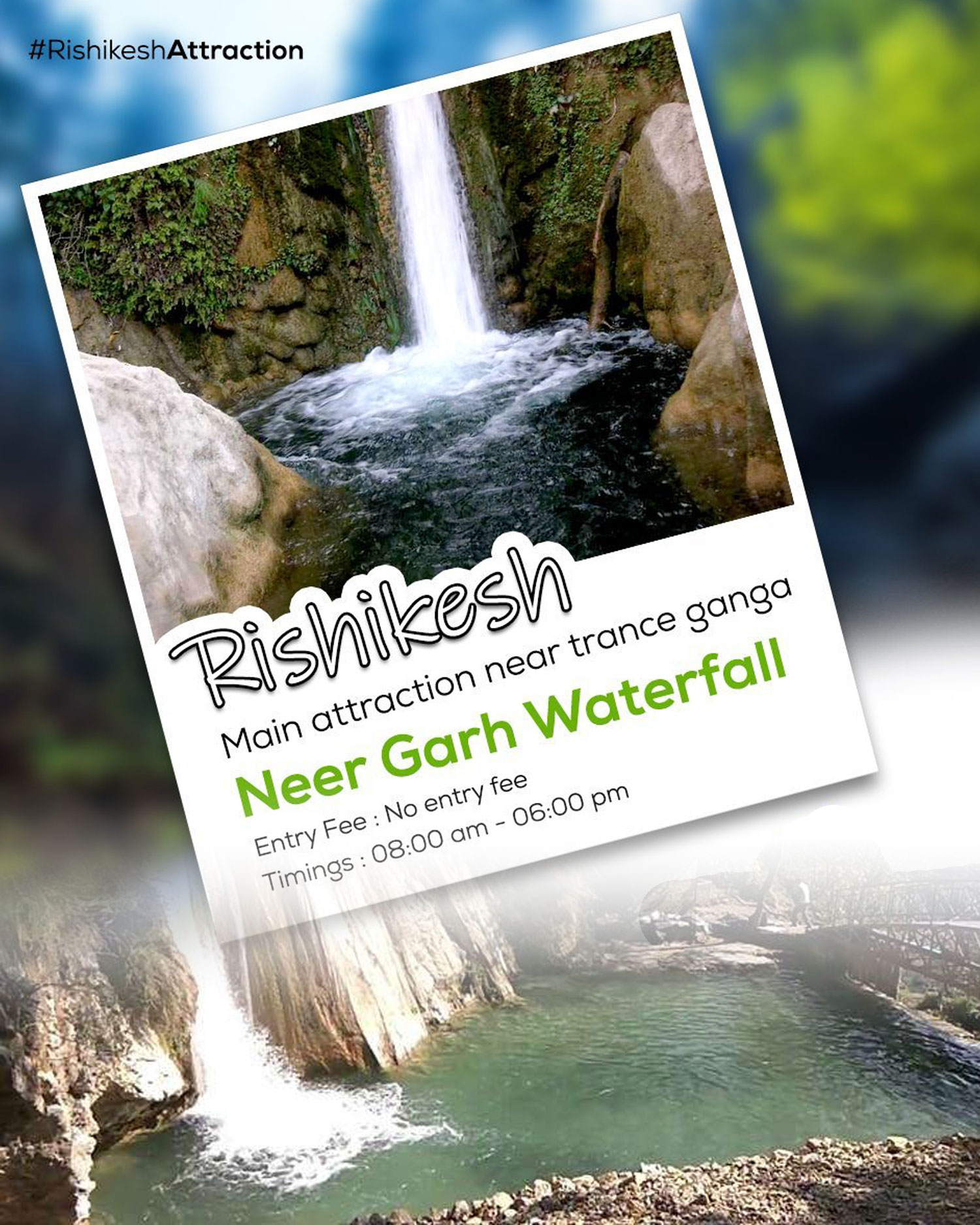 There are many Maggie points, tea shops, on the way to waterfall which is quiet good, no need to pack or carry food all the way when reasonable and fresh food is being provided next to the waterfall. It is must visit place to relax to spend some time in nature to recharge the self, the most important thing is it is quite crowded during summer holidays as well as weekends time so if you are visiting during holidays, ideal timing to visit waterfall is after noon time about 12:30 Pm as it starts getting less crowded, it is open till 5;00 Pm so you will have enough time to enjoy even if you visit there after -noon time.

Neer Garh Waterfall is one of the most beautiful waterfalls in Rishikesh because it is situated amid the grandeur of the Himalayas and the lush greenery of the thick forests. The waterfall is quite high, and the forces of the water are pretty fast. That is why most people prefer to visit this fall after the monsoons due to the massive volume of water of the fall. Even though the fall is situated in naturally beautiful surroundings, you will be able to get coffee, Maggi noodles, and other dishes from the roadside stalls located near the fall. Begin this tour by getting picked up and embark on this journey to the hotel. Reach the starting point of the trek.

Stay With Us Or Explore Waterfall walk Tour
Many people tend to skip this level of Neer Garh Falls, heading straight for the concrete track leading to the upper tiers. If you'd prefer a more secluded waterfall away from cafes and crowds, We'd recommend stopping by the lower level. You'll find this just out of sight, below the top bend of Neer Garh Road, near the waterfall car park. This level has a few smaller tiers and shallow, turquoise swimming holes. This section of the waterfall is quite steep, but makes for an amazing view as you bask in the fresh Himalayan waters as you look out over the mountainscape ahead. Keep on climbing up the trail, resting on the many benches as needed. Soon you will find the second bridge and the main Neer Garh Waterfall. This is the tallest of the three falls, standing at roughly 25 feet. This waterfall also feeds into the largest swimming hole and even a concrete platform to get in from. The water here is pretty chilly year-round, but definitely refreshing.


Crossing the river and while river flowing in full swing down under. Just imagine? Its Heart Soothing Experience In Rishikesh. At the home of indian spirituality, immerse yourself in Rishikesh. Stay with us & experience devotional rituals or find amazing rishikesh just beyond imagination. It is not just a retreat that will leave you breathless experiences in town.
Relax & Enjoy with us on your holidays @ The Vilana - (A Boutique Hotel)
We pride ourselves on providing high-quality services, luxurious accommodations and memorable experiences for our guests., We are firm believers of the traditional Indian Philosophy of "Atithi Devo Bhava". An integral part of our Indian culture supports the motion that every guest should be treated like God. Hence there shouldn't be any distinction based on the guests' caste, creed or color and everyone should be treated with all love, care and affection. Hotel The Vilana - (A Boutique Hotel) believes that each individual is unique. So too are the packages and experiences that we offer. Individual needs and requirements are considered and well taken care of.

//////////////////////////////////////////////////////////